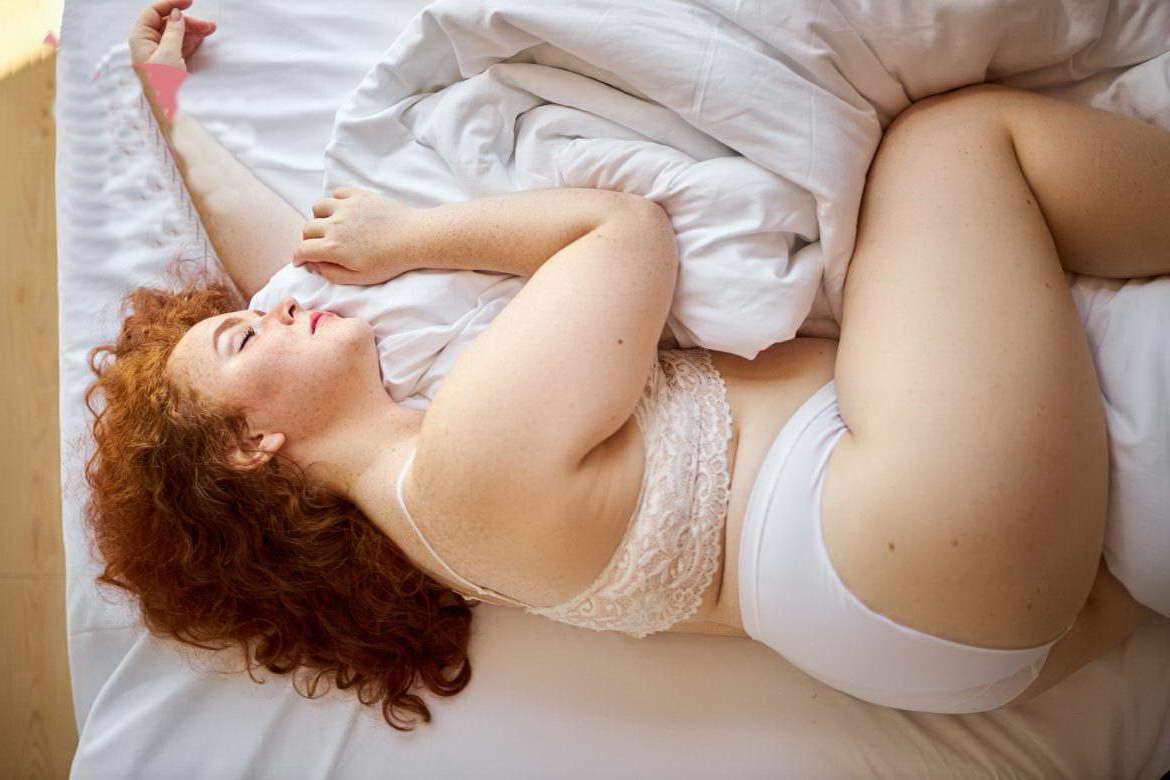 Self-love is on everyone's lips. But what exactly does self-love mean? And what does self-love have to do with sex? Well, quite a lot!
The distorted body image of the media
We are collectively traumatized as a society when it comes to our bodies and sexuality. The social media, movies and also porn shape our idea of ​​a perfect body and of a "perfect" sexuality in a very subtle way. Most of the time, these two things also go hand in hand. We then almost exclusively see well-formed, trained bodies. Who does not know this scene from at least one feature film in which a man lies down on a woman and after three minutes they both have orgasm at the same time.
But does reality really look like this? If you've had sex before, you'll know that sex rarely or never happens Hollywood-style. Few of us have bodies like those of women in magazines and catalogues, yet most of us have sex lives. So far so good.
Our sex life is often shaped by these unconscious ideas that the media convey to us day in and day out.
But our sex life is often shaped by these unconscious ideas that the media convey to us day in and day out. We unconsciously separate ourselves from our body through our media consumption. We perceive it as an object that can and should be continuously improved, and no longer as a part of us with which we have an emotional relationship.
The orgasm as the overriding goal of intimacy
Let's look at the orgasm. Most people practice sex with the goal of achieving orgasm. Because the assumption behind it is: without orgasm the sex was not good / satisfying. We usually relate this assumption to our: n partners: in and not so much on ourselves. (And this is where self-love comes into play.)
Many women* want their partner to orgasm during intercourse so that they can get confirmation that the sex was good for him / her. This also gives us assurance that the other will stay with us. The reverse also applies to heterosexual men, because if the partner does not come, he has failed and his ego is cracked.
Many people then also like to go the "orgasm-pretending" path. The three most common reasons for this are:
Pressure to have orgasm in order not to disappoint the partner (s)
boredom
Physical pain
If I really love myself and my body, then I will not endure boredom or physical pain during intercourse. I will: talk to my / my partner and ask him / her to take a break or stop.
My sexuality cannot be fulfilling at all if I constantly go beyond my own limits and cannot formulate my wishes and needs. Then I tend to fall back into a cycle of continuous traumatisation.
My sexuality cannot be fulfilling at all if I constantly go beyond my own limits and cannot formulate my wishes and needs.
To me, self-love literally means "to love yourself". And physically. I can only tell my partner inside what I want in bed if I know what I like. When I've shed my body and been intimate with myself. Sexuality always begins with the self and not with the other.
What I advise my clients
This is one of the first pieces of advice I give my straight clients when sexuality with their partner is drowsy or unfulfilling: Get intimate with yourself. Start loving yourself. Find out what you like and give … read more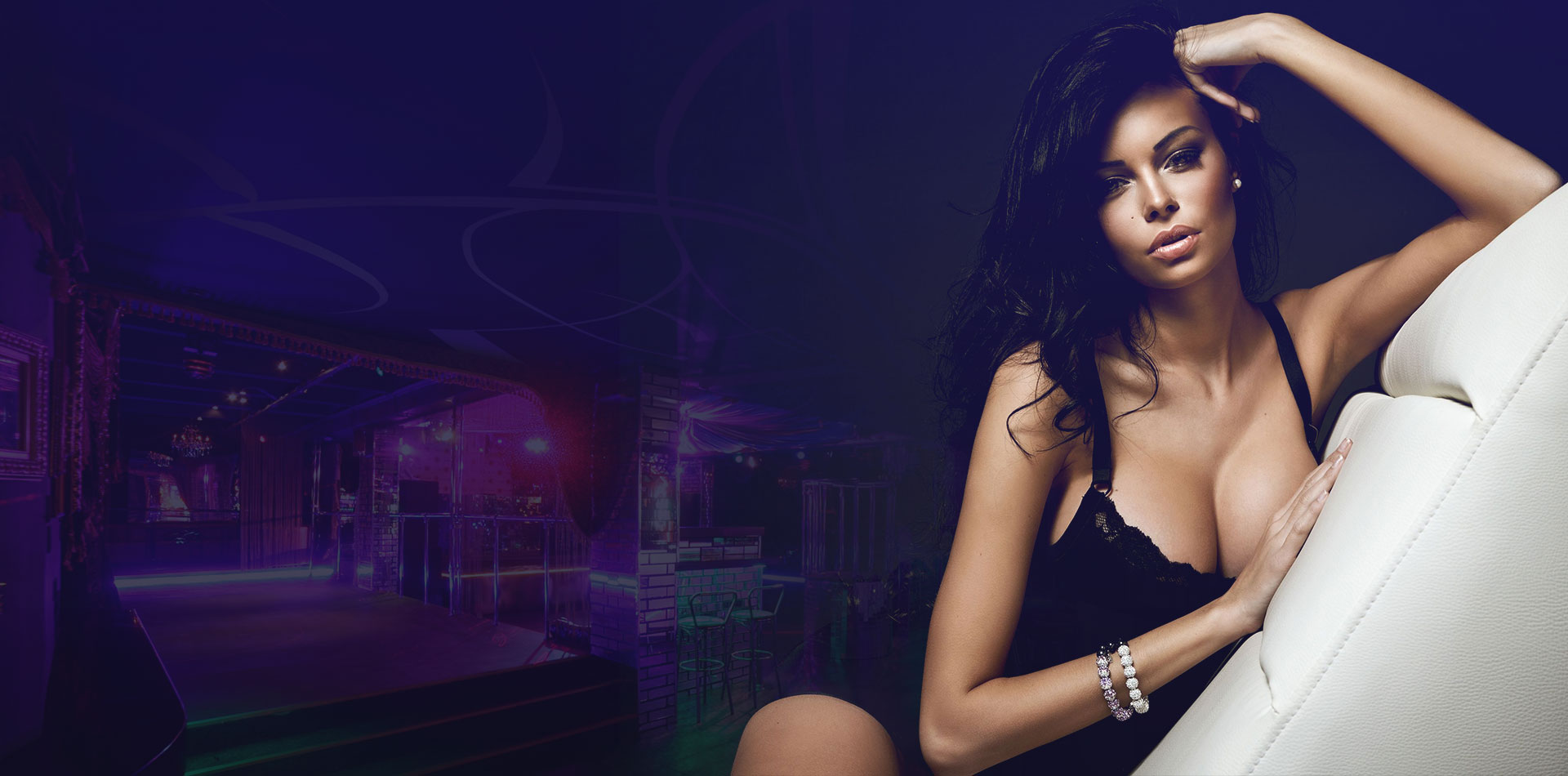 Every man like to date with a sexy and gorgeous girl. This not only lets one feel good and loved but also boosts one's confidence and enables one to get good compliments in the social circle. Finding extremely beautiful Beirut Escorts who can serving you the best escort services or the most desirable girlfriend experience in Beirut can be a tough nut to crack. Joy Models Agency makes it an absolute breeze.
With a large number of glamorous and stunning escort girls who are adorable, stylish and graceful at the same time, Joy models is one of the most popular High-profile escorts agency in Beirut offering excellent Beirut escorts services to local and international tourists and other professionals throughout Lebanon . Be it air hostess escorts , college girls, ramp model escorts, high profile escorts or female hookers in Beirut we have elite and experienced call girls to suit taste and preferences of every client.
Beirut Escorts Services : Realize Your Sexual Craving and Get Awesome Experience
Booking independent and freelance sex workers in Beirut make you prone to health and safety risks. It is always best to hire our elegant and verified Beirut escorts with whom you can enjoy a one-night stand or a few hours of sexual services without any safety concern or emotional baggage.
With round-the-clock availability of most of our escort girls, easiest online booking, on time delivery, 100% commitment to providing quality escorts services and maximum pleasure, our escorts will fulfill your sexual fantasy as per your fetish and requirements in the most convenient and affordable way. So, what are you waiting for? Browse profiles of our fabulous Beirut escort girls and book your most preferred escort now.
Sexual Satisfaction to Fullest with Beirut Escort Girls
There is no limit for joy —the more people get, the more they want. But Our Lebanon escorts have made it possible to ensure maximum satisfaction using their premium and exclusive services. If you are deprived of the maximum sexual satisfaction in Beirut , you must reach out to our beautiful babes who are readily available to cater to your physical needs in the most seductive manner.
Whatever the fantasies you have, our horney and busty arabic chicks are ready to fulfill them. You should never compromise on your coitus desires, especially when you can easily reach out to the top-rated and high-profile Beirut escort girls.
Escorts in Beirut – Young Professional Girls with Many Seductive Services
When it comes to the services and foreplay acts, our young and skilled professional escorts in Beirut outplay their peers. Ultimate pleasure and satisfaction are always guaranteed if you hire our high-profile girls. They are well aware of the sexual fantasies that the people crave for in general. And it helps them provide very specific services so that your desires are fulfilled sexually.
On the other hand, you may also enjoy the sex acts that you fantasize about. You need to reveal your fantasies before our call girls to allow them to serve you with the services that you require. Hiring our seductive girls is an opportunity that you can use to satisfy your all hidden sexual fantasies that you are yet to explore. Be it body to body massage, blowjob, deep French kiss, deep throat oral sex, CIM, or anal sex without a condom, your all wishes will be seductively fulfilled by our hot girls.
An Affordable Beirut Escorts Agency for Intimate Sexual Relationship
With the help of an affordable Beirut escorts agency , you can get the extreme sensuous … read more